We welcome Moor Amps back for the third year running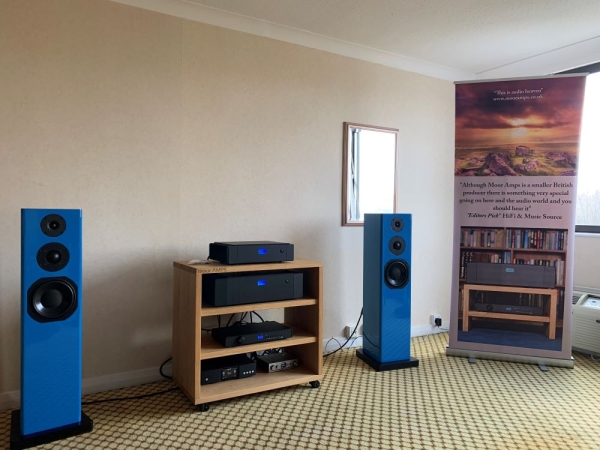 15/09/23
Moor Amps Give you More - The award winning Angel amplifiers are now joined by the Moor Amps Ascalon-8 speakers
To compliment our award winning Angel amplifiers we are now going into production with the Ascalon-8 3-way floor standing loudspeakers.

These speakers will be used along with the amplifiers in our room at the show. They will be available in a range of hand veneered real wood finishes and spray painted finishes in any RAL colour.

Ascalon is a legendary Holy Sword forged by God for the Archangel Ariel to combat against the Darkness. To paraphrase then, it could be a tool used by Angels to bring music into the light!

The Ascalon-8 floor standing 3 way speakers are specifically designed with the rear port tuned to work with the speaker positioned close to the rear wall, perfect for the home environment. This position delivers extended bass with excellent timing and control.

Continuing the Angel Amplifier philosophy we chose Volt bass and midrange drivers designed for their linearity & natural expression with a high-end Seas tweeter. The Ascalon-8 speakers are bi- or tri-wireable.

The cabinet is 24mm birch ply with extensive bracing for neutrality.

As with all our products the loudspeakers are hand built by ourselves in Dorset.
Latest Show News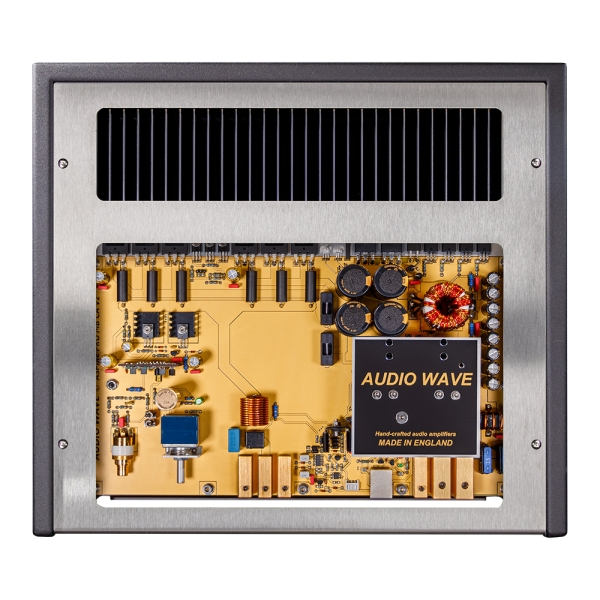 First Show Appearance for Audio Wave