EAM LAB electronics, SIGMA ACOUSTIC Loudspeakers and White Gold cables announce their attendance at this years show
13/09/23
EAM LAB electronics, SIGMA ACOUSTIC Loudspeakers and White Gold cables will be in Syndicate room 20 thanks to Audio Dreams, exclusive agent in the UK for these three authentic gems from Italy
SIGMA ACOUSTICS LOUDSPEAKERS and WHITE GOLD ELECTRONICS cables from EXTREME AUDIO Italy, are distributed worldwide and highly appreciated especially in very selective and competitive markets as the USA and the Far East, where they keep on being awarded by the press and enjoyed by musicians, the audiophile community and music lovers.
Featuring world class components and handcrafted by skilled artisans at their workshops (botteghe) in the north of Italy (Venice area) SIGMA ACOUSTICS LOUDSPEAKERS and WHITE GOLD ELECTRONICS cables bring a level of unsurpassed musicality achieved over years and years of relentless research and genuine commitment to the extraordinary art of playing recorded music at home in an effort of conveying at home the same emotions experienced from real.
From SIGMA ACOUSTICS LOUDSPEAKERS vast product catalogue ranging from bookshelf speakers to the extraordinary, monumental MAAT system, SIGMA ACOUSTICS current flagship, Audio Dreams will demonstrate the beautiful OVERTURE 20th Anniversary edition and hopefully the fantastic T 10 monitor stand mount loudspeaker now in its 25th Anniversary Edition signed by Maestro Aldo Zaninello.
Not by a case all SIGMA ACOUSTICS loudspeakers use the refined, almost magical we dare to say WHITE GOLD ELECTRONICS cables of which Audio Dreams will play music through the SUBLIMIS PI-GRECO range, exactly the same cable type used for the SIGMA ACOUSTICS OVERTURE 20th ANNIVERSARY internal wiring.
Besides, a few models from the upper ultra high end range of White Gold catalogue will be used to astonishing results.
The loudspeakers will be driven by a full stack of EAM LAB remarkable solid State electronics which are constantly gaining their well deserved attention thanks to the high praise coming from audiophiles
Notably audio show goers will be delighted by listening to EAM LAB Element C201 Line Level preamplifier driving the mighty 362AA Limited Edition, a 230 W/Channel stereo power amplifier.
All electronics will be power fed by EAM LAB Line conditioner LC 106
To demonstrate the astonishing quality of these creations, Audio Dreams will play a selection of RED BOOK CDs, a few of them coming from notable Italian labels spanning from pop music to classical, from Jazz to the so called cross-road genre.
Audio Dreams will wait for you in Syndicate 20 and wish you all a joyful show.
Latest Show News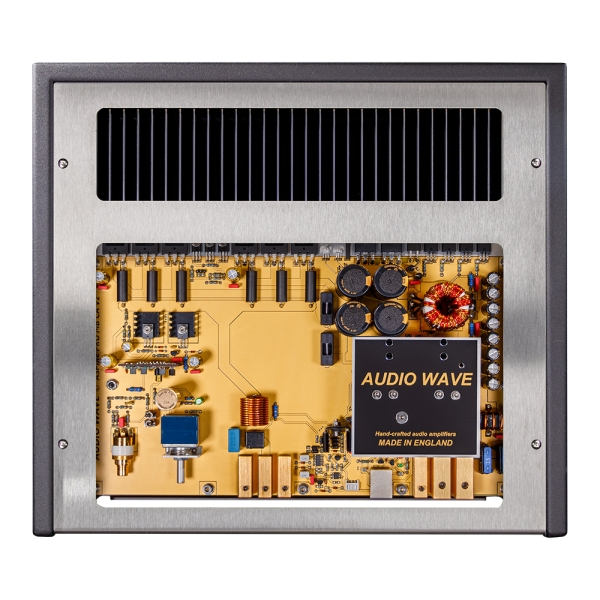 First Show Appearance for Audio Wave